Step into the future of Scooteria with our new ownership in 2022! Our passion for scooters is unmatched, and we're committed to helping you find the perfect ride that matches your unique style and needs.
We're proud to carry the world's leading scooter brands, including Piaggio and SYM, celebrating 75 and 70 years respectively. Their industry longevity is a testament to their quality, innovation, and superior craftsmanship!
At our showroom, you'll be met with a warm welcome and a team of experts who are passionate about scooters. With our top-of-the-line scooter models including Vespa, Piaggio, Aprilia and SYM, you'll find yourself spoiled for choice. And if you're feeling overwhelmed, don't worry – our team is here to provide you with the right advice to help you make an informed decision.
When you visit our large showroom, you'll get the opportunity to touch, feel and see the scooter of your dreams. Our comprehensive range of scooters, along with Macna and Merlin apparel, TCX boots, Nolan and RXT helmets, and rain wear are all available at competitive prices.
Our new ownership in 2022 means that we're more committed than ever to providing you with a superior scooter shopping experience. Whether you're a seasoned rider or a newbie, we have everything you need to hit the road in style. So come on down and experience the future of Scooteria for yourself.
Too busy to shop weekdays?
SHOWROOM NOW OPEN SUNDAY
(By appointment only)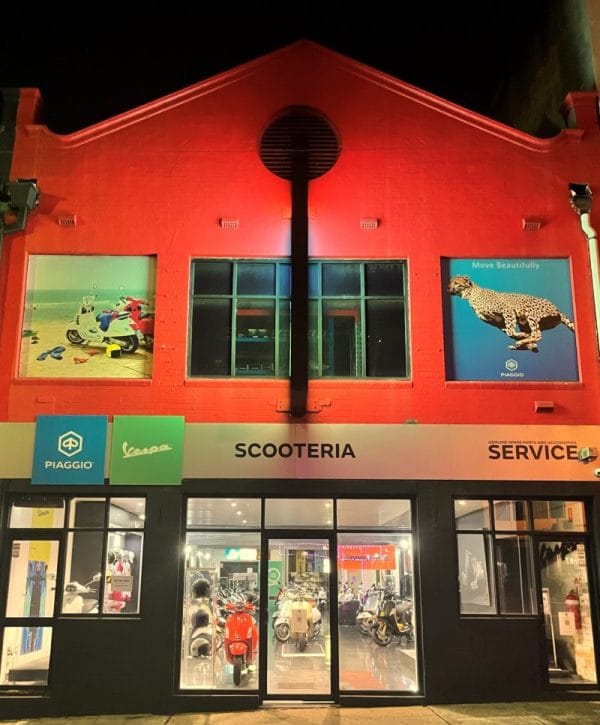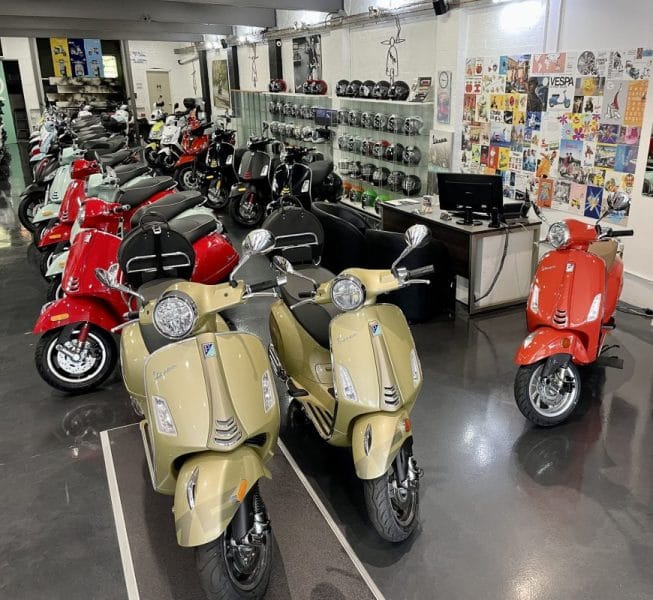 Scooters are rapidly gaining popularity in Australia due to their ease of use and several advantages over traditional motorcycles. One of the primary reasons for their rise in popularity is their user-friendly design, which is quite similar to that of a motorcycle, but with a few key differences. The engine of a scooter is typically located below the seat and above the rear axle, making it more compact and lightweight. The step-through frame of the scooter also creates a convenient feature that allows riders to rest their feet on a platform or footrest instead of pedals.Apart from their user-friendly design, another significant advantage of scooters is their affordability. Motor scooters have long been a popular form of urban transportation worldwide due to their low cost, which can vary depending on several factors such as the quality of the model, engine size, and additional features. At Scooteria, we offer an extensive range of high-quality Vespa, Piaggio, Aprilia, and SYM scooters to suit every budget, riding experience, and need. We provide comprehensive advice on selecting the right scooter for you, with a focus on after-sales service to ensure your complete satisfaction.
For more information:
Call us at 02 9557 8500.